"TEM is one of the most knowledgeable, resourceful and helpful energy professionals I have ever worked with".
BOB HOLESKO, VP FACILITIES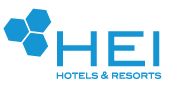 "It is our pleasure to provide you with the strongest kind of endorsement and recommendation as highly skilled energy management company. Your team has demonstrated a strong sense of what we call 'ownership' where your team responds to our needs like an owner"
ABE MOSES, PRESIDENT

"Not only did TEM give us unbiased facts to make informed decisions, but we received valuable information on the status, quality and efficiency of our existing energy use."
RENNICK ANDREOLI, PRESIDENT

"TEM saved Serv-Ice thousands of dollars in line extension fees and demonstrated the proper use of our T.O.U. demand meter."
DAVE HALLER, VICE PRESIDENT

"TEM is a one stop shop for all of McKinley;s EMS/BAS, utility metering, utility tariffs,metering, lighting and energy conservation needs."
CHRISTINE M. YAGERSZ, ASSISTANT VP & PROPERTY MANAGER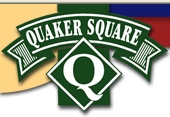 "We conservatively estimate that the total dollar savings to the complex is in excess of $20,000 per month."
JAY NUSBAUM, PRESIDENT
"I have worked with TEM for serveral years now at multiple hotel locations throughout the US and the Caribbean. TEM provides thorough analysis and actionable recommendations for hotel operators and owners. They understand the real estate investment and advocates for reasonable solutions to energy problems."
JOEL WINEMAN, SVP ASSET MANAGEMENT
"You are one of the leading experts on energy-efficiency matters and your knowledge has been reflected in in-depth articles in BUILDING OPERATING MANAGEMENT and packed sessions at NFMT. Your material brims with practical information based on a wealth of real-world experience. Your articles and sessions have undoubtedly helped
FMs save energy costs, reduce power consumption and avoid hassles and mistakes."
EDWARD SULLIVAN , EDITOR


"Numerous energy audits will save the County hundreds of thousands of dollars per year that will be better used
for other County needs."
DR. RENEE BENJAMIN, ENERGY MANAGER
"Probably the most important factor from users standpoint is that an energy management consultant has the
ability to analyze and understand the existing lighting and HVAC systems and be able to evaluate their condition
and ability to response to EMS/BAS controls."
DAVID G. EDMUNDS, SVP & PROPERTY MANAGER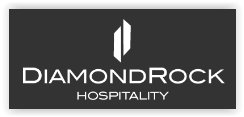 "Please allow me to express my appreciation and admiration for the fine advice and follow though you provide regarding energy and its relation to the current changing world that surrounds us. Your suggestions have saved countless thousands while never having an interuption of service."
BOB HANDELMAN, CHM.


"TEM is a valauable and trustworthy resource for asset managers, with versatile experience in energy management and mechanical equipment. TEM helps solve problems and identifies opportunties , as well is a great resource for property teams."
SHAWN SMITH , VP Asset Management
"I have found Richard G. Lubinski to be very knowledgable and experienced energy management professional who translates the conservative vision of clients into reality. (Federal clients: utility bill anlysis, energy audiit training for energy managers including complex energy auditing and engineering questions and creation of energy
management handbook)"
DR. KAJAL KAPUR , Ph.D